With our UI/UX design services, we strike the perfect balance between form and function to deliver highly responsive, intuitive, and visually appealing designs.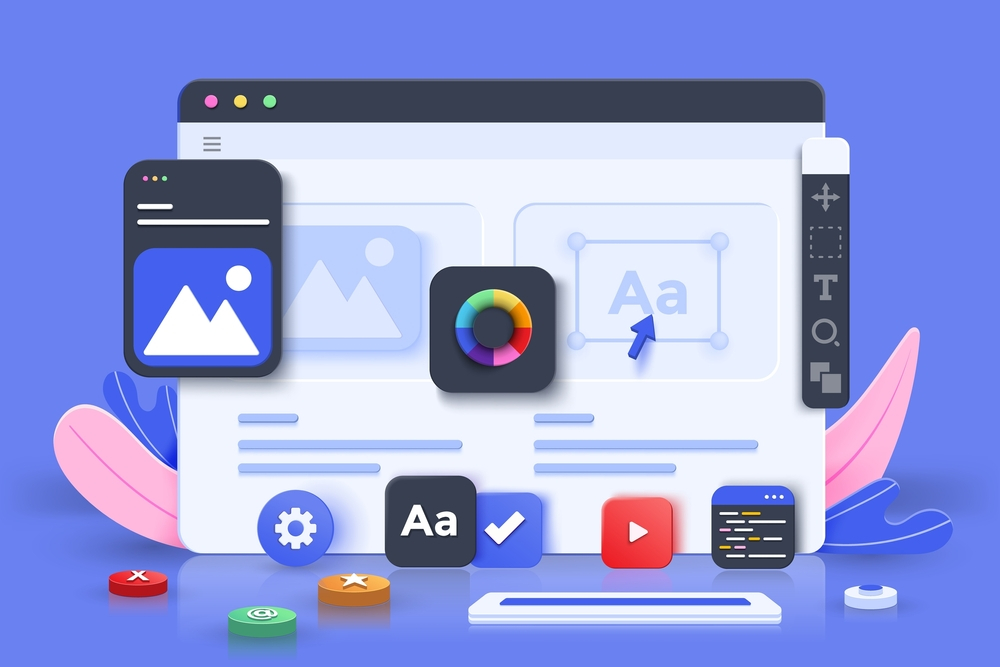 Why Choose Our UI/UX Design
Services

?
Welcome to Crecode, your go-to partner for superior UI/UX Design Services. In an era where digital presence is not just a choice but a necessity, we are dedicated to building digital experiences that resonate with your audience and drive business growth.
At Crecode, we understand that a well-designed User Interface (UI) and a seamless User Experience (UX) are the cornerstones of a successful digital product. With our UI/UX design services, we strike the perfect balance between form and function to deliver highly responsive, intuitive, and visually appealing designs.
Transform Your Digital Presence with Crecode's UI/UX Design
Services
At Crecode, we don't just create designs; we create experiences that tell your brand's story. We understand that in today's digital age, your website or application is often the first point of contact for your customers. Therefore, we ensure that this first impression is a lasting one, driving not just user engagement but also conversions.
Ready to transform your digital presence with our innovative and result-driven UI/UX design services? Contact us today, and let us show you the Crecode difference.
Our Approach to UI/UX
Design
Our design process is a collaborative and iterative process that involves continuous feedback and refinement. It includes the following stages:
What is the difference between UI and UX design?
User Interface (UI) design focuses on the look and layout of a digital product, its graphical presentation, responsiveness, and interactivity. User Experience (UX) design, on the other hand, is about the overall feel of the experience, encompassing user satisfaction, usability, and the user's journey through the product.
How does the UI/UX design process work?
Our process begins with understanding your goals and target audience. Then we conduct research, create personas, and map user journeys. This is followed by creating wireframes, then developing and refining the UI with color schemes, typography, and interactive elements. We then test the design and make refinements based on user feedback.
How long does it take to design a UI/UX project?
The timeline for a UI/UX design project can vary based on the complexity of the project, the number of pages or screens, and the level of customization required. On average, it can take anywhere from a few weeks to several months.
How do you ensure the designs are user-centric?
Our design process is rooted in user-centric design principles. We conduct user research, create user personas, and use these insights to inform our design decisions. We also conduct usability testing and incorporate user feedback to ensure the design meets user needs.
How will I be involved in the design process?
We believe in a collaborative approach and keep our clients involved throughout the design process. We seek your input at various stages of initial discussions, concept development, and design refinement to ensure the final design aligns with your vision and goals.
Can you redesign the UI/UX of my existing product?
Absolutely. We can evaluate the UI/UX of your existing product, identify areas for improvement, and redesign it to enhance its usability, functionality, and visual appeal.
Do you offer responsive design?
Yes, we understand the importance of having a design that works seamlessly across all devices. We ensure all our UI/UX designs are responsive and offer an optimal user experience on any device and screen size.
What tools do you use for UI/UX design?
We use a range of industry-standard tools, including Sketch, Adobe XD, Figma, InVision, and Balsamiq, for wireframing, prototyping, and designing.
How does UI/UX design contribute to business success?
Good UI/UX design is crucial for business success. It enhances user satisfaction, which leads to increased engagement, improved brand perception, and higher conversion rates.
Will you provide the source files for the designs?
Yes, upon project completion and full payment, we will provide all the final source files related to your UI/UX design project.