Tasbeeh Counter Digital App
The Digital Tasbeeh Counter 2021 is easy to use and has one of the best counting applications. This app is perfect for counting dhikrs and tasbeeh anytime and anywhere. No matter where you are, you don't need to worry about your tasbeeh with this tasbeeh counter. You can also use the tasbeeh counter app for daily counting as a tally counter.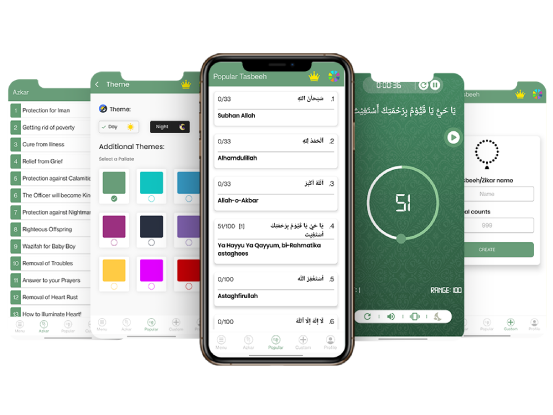 Introducing Digital Counter App
This digital tasbeeh counter 2021 application is simple and easy to use. You don't need an internet connection to run this app. It provides you with the option of creating your profile by adding a name and image in the profile section of the counter app. You can also see your achievements and rankings daily.
In this digital tasbeeh counter app, you can create your tasbeeh in just two easy steps: entering the tasbih/zikr name and number of counts. There is no reason to be concerned if you accidentally close the application or leave the tasbeeh in the center. This counter app allows you to continue tasbeeh from where you left off because it saves your counting data.
Therefore, you don't need to remember the number of times you read Dhikr or Tasbih. This digital counter can also count your tasbeeh automatically by the setting time of your choice. You can also select your theme from various themes available in this counter app. The counter app comes with a lot of other features. This digital tasbih counter is ideal for use as an alternative to the real tasbeeh.
Ready to read azkars for your daily protection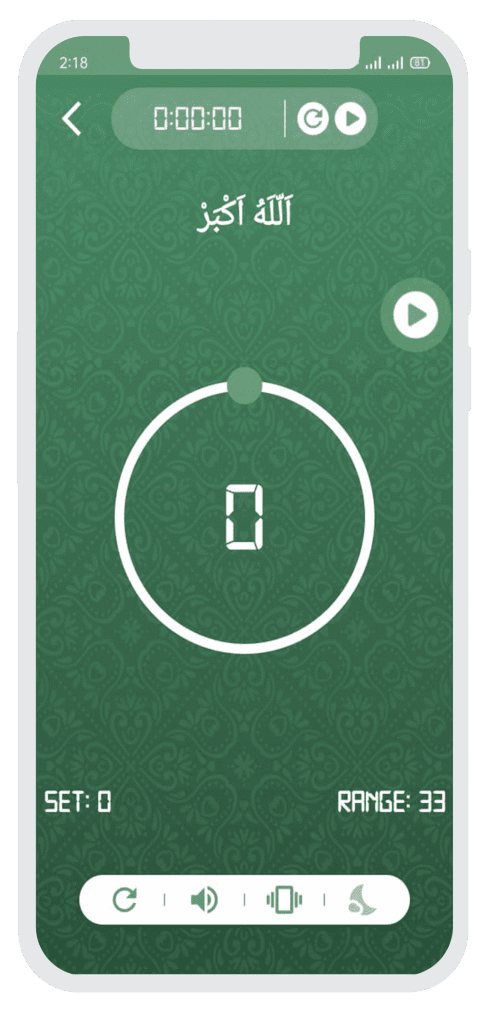 Easily count your azkar with auto dhikr counter.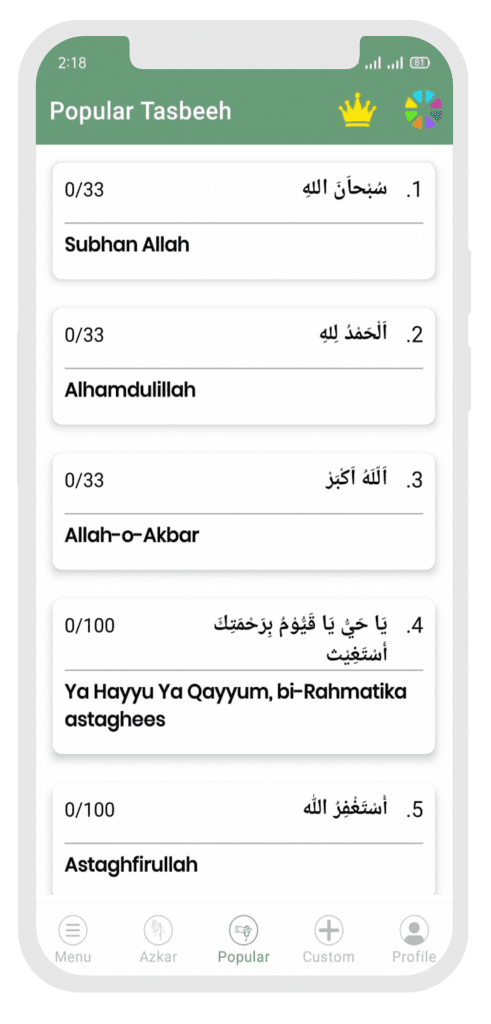 Do some pre-added popular tasbeehs and zikrs.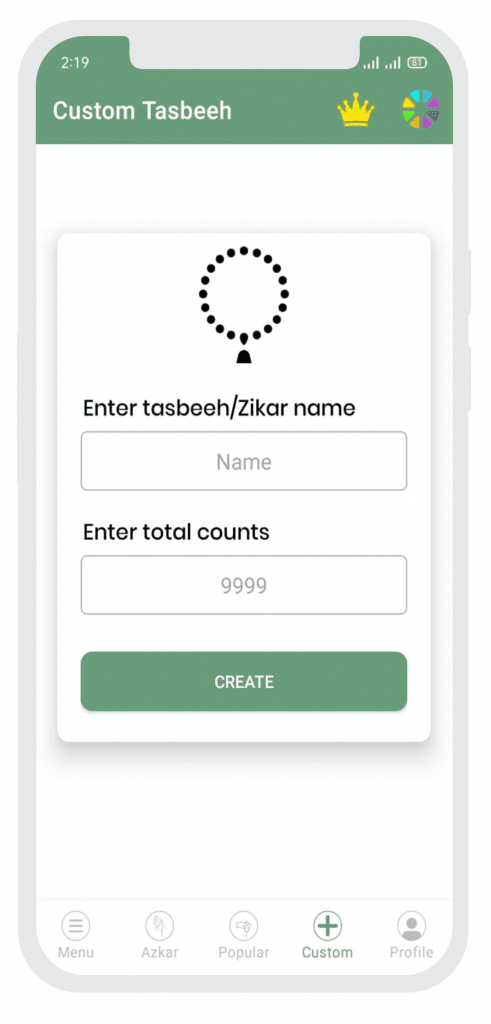 Create your own tasbih in just two easy steps.