The BMI, BMR, and body fat calculators provide you with ease by accurately measuring your health state without going to the doctor.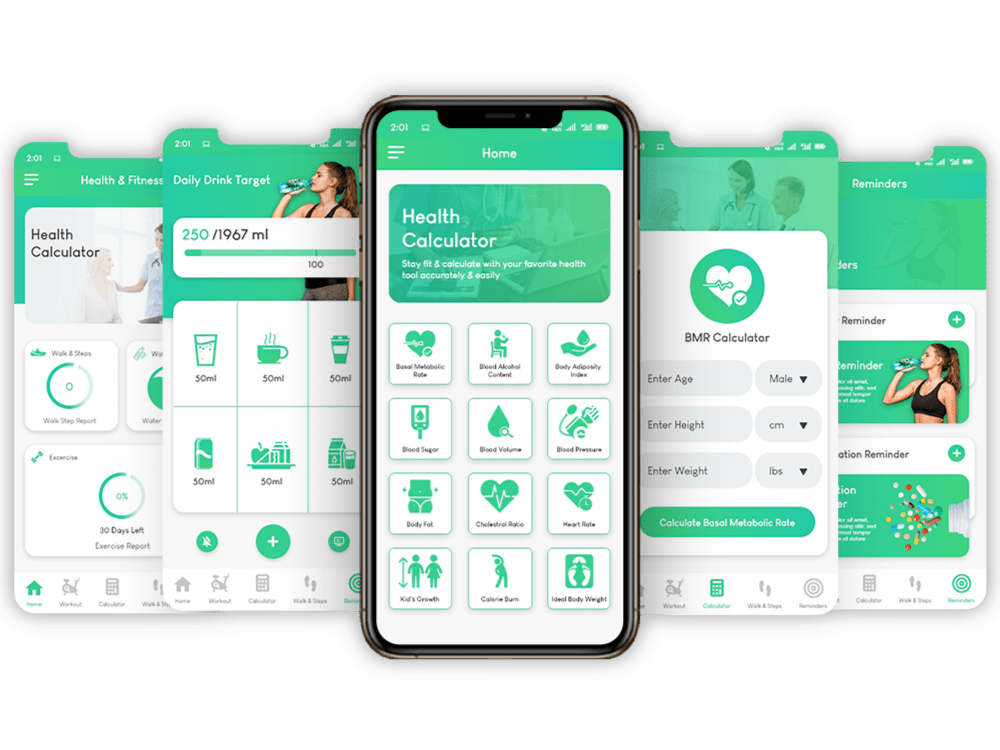 Introducing Health Calculator
This calculator app consists of 15 essential health calculators. It precisely measures your body state. It offers you a variety of calculators, such as a body mass index or BMI calculator, basal metabolic rate or BMR calculator, ideal body weight calculator, daily calorie intake calculator, daily water intake calculator, and many more.
By entering your age, height, and body weight, you can calculate your body mass index (BMI), evaluate your basal metabolic rate (BMR), calories burned, lean body mass, body frame, chest and hip ratio, and body adiposity.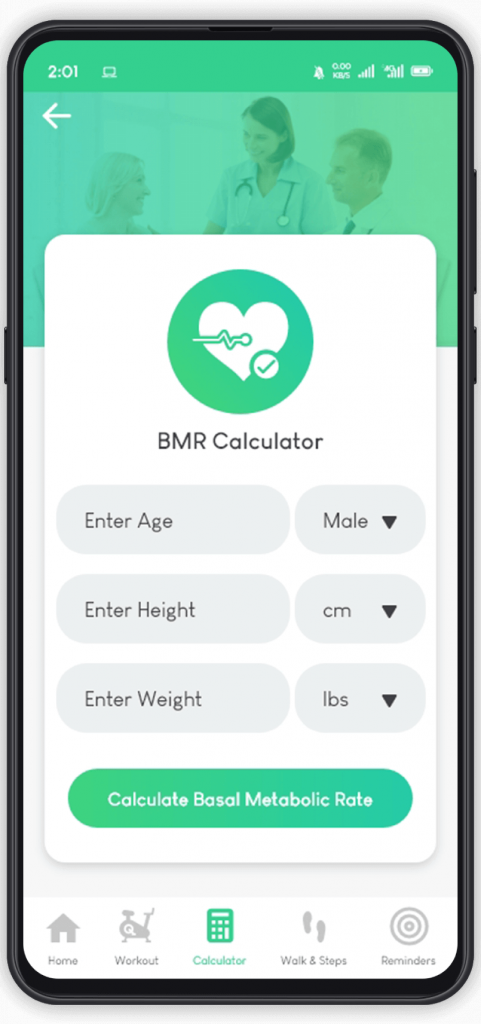 Track your health situation by calculating BMR
All necessary health calculators in your pocket
Track daily water intake and stay hydrated
All statics about exercise, water intake and steps