It is all about the variegated landscapes, historical and cultural places, urban and rural lifestyles, hospitals, and exquisite food varieties. It explains every detail of visiting northern Pakistan and offers an insight into whatever you may need to know before planning a trip or tour to recreational or tourist places.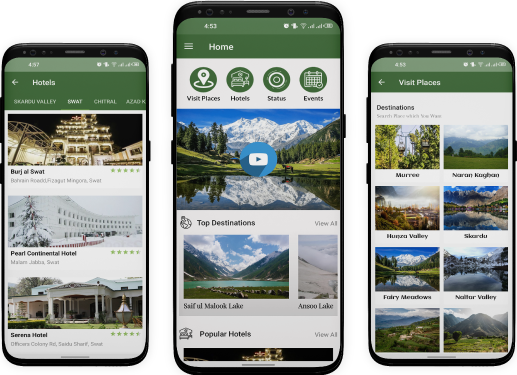 Introducing Click & Trip Travel App
Click & Trip is Pakistan's travel guide, a free and complete app for exploring the natural beauty and travelling, letting you create fantastic experiences. You will never feel less prepared with Click and Trip in your tour plans. Click & Trip is your one-stop-shop for travelling in the northern areas of Pakistan. Our mission is to enhance your love for travel and tourism while allowing you to discover and feel the immense beauty of Pakistan.
Click & Trip will tell you where you are heading. It will list all the popular attractions, hotels, restaurants, and hospitals in the area. Browse a gallery of breathtaking scenery and choose your next adventure. Get complete directions and step-by-step information, ranging from precautions to legends. Everyone wants to visit locations and experience the world's natural treasures with stunning scenery and atmosphere.
However, to travel to these destinations, logistics, preparation, and so on are required. It is no longer an issue since Click & Trip can give you the best trip guide. Visit the must-see destinations such as Hunza, Gilgit-Baltistan, fairy meadows, etc., and find the best places to stay. It can also get you the most-suited gear for thrilling experiences, all with just a few clicks.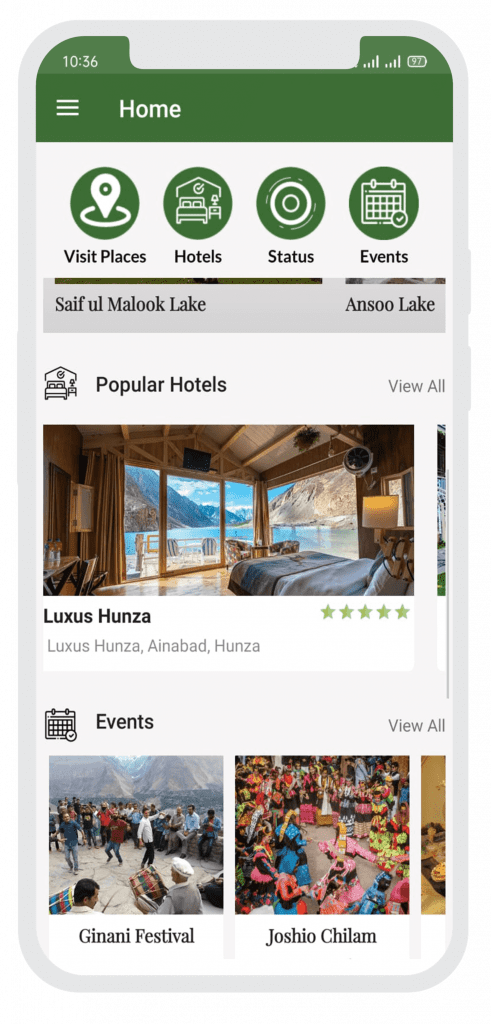 Authentic and accurate information that is relevent to you
Best and Affordable Hotels to stay in.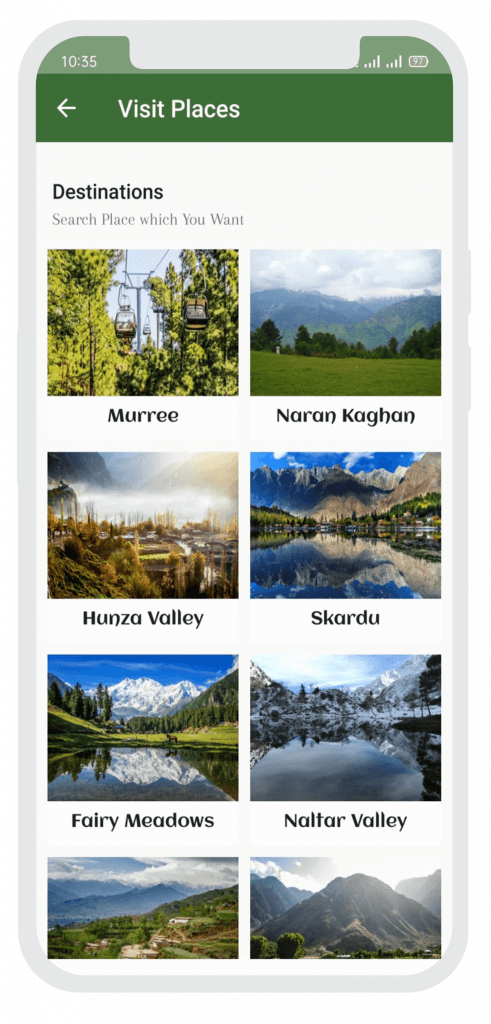 List all the must-visit places in Pakistan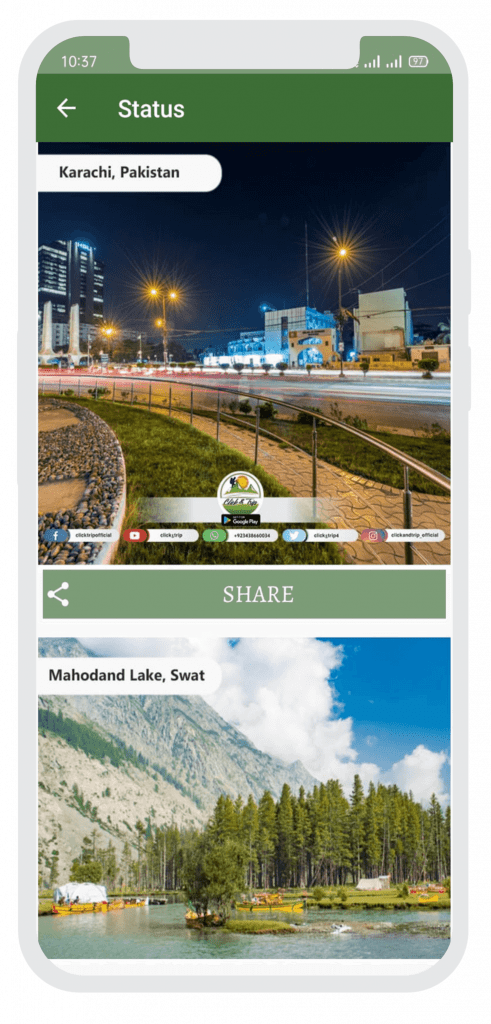 Share your favorite places to tell about your next tour plans